LITTLE PILGRIM / HEY PILGRIM / BOHO PILGRIM MADE TO ORDER



This options is for The Whoesaler who want to repeat in the items that we are alredy sold out or want more in size an quantity .
Note : We are a designer brand .We have been working , building ,creating our own style and designs since 2007 .It's been 14 years of hard work.We will not change the Brand or Label on any of our Products.Please respect us!

Read about Our Studio here
Made to order Pros / Cons
Pros
1.You can choose any of our previous or latest designs and size you want . You can choose any Fabric Colour you like.Or long sleeves or short sleeves..**But based on our designs you can just add longer sleeves or request in other fabric colors .This will make you have unique designs that fit well with your store.
Cons
1.High minimum
-Mix in 3-4 Sizes.Minimum order 12 pieces per Design per Colors.
-Mix in 5-6 Sizes.Minimum order 18 pieces per Design per Colors.
-Mix in 7-8 Sizes.Minimum order 24 pieces per Design per Colors.
Total Minimum have to reach 48pcs
2.You have to plan ahead and wait.You have to make a reserve for our productions .
Productions Schedule 2021
- Jan -

Fully Booked
-Feb -

Fully Booked
-March -

Fully Booked
**We need a deposit around 5000thb to make reserve.You don't have to send us a list of designs now .Take your time to choose and send us a list 10days before your production starts.
HOW TO ORDER?
After you paid Deposit 5000thb.We will unlock the link below.You can save the photos of items you want and send us the photo with the quantity and sizes
Then send to
WHATSAPP +66859007475
LINE : Pijitraheypilgrim
We will reply as soon as possible with the wholesale price, quantity, a reconfirmation of the order and invoice.
PAYMENT CONDITION
1.We require a 70% deposit-Minus 5000 THB down payment to start production. We cannot start making your order until we have received this from you.

2. After receiving the deposit we will immediately start producing your order and
when your order is ready for shipment we will require the balance to be paid in full (including shipping costs.)

3. We accept TransferWise you can download the Apps which is less tax than Paypal OR if you prefer Paypal We accept Payment Via:
1. PAY PAL

(Please be aware that PayPal charge a 4.7% which we will include on the invoice)

We only accept payments in Thai Baht

It is possible to pay securely via Credit Card if you do not already have a PayPal Account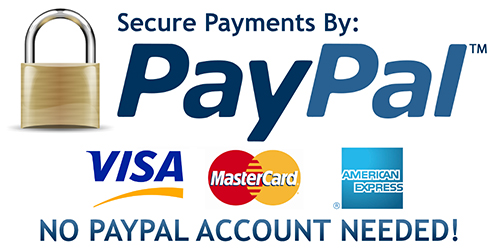 2.We accept transfer via Wise https://wise.com/



3.Pay Directly to the CARGO COMPANY and we will collect the Payment from them. This has to be organized by the client.




SHIPPING OPTIONS


1.If your order is under 10 Kilograms (roughly 250 pieces) we recommend using the Thailand Post Office.

You can check the current Rate with this link Thailand post office



For ease we recommend using these 2 Shipping Options





-INT'L EMS-PACKAGE this takes 5-7 days price depends on destination country and package weight. With Tracking Number





-INT'L PARCEL-AIR this takes 7-12 days price depends on destination country and package weight. With Tracking Number


2. If your order is over 10kg we recommend using a Cargo Company.
Here below is our Catalog for made to order.