*** We can ship these items straight away after payment *** THIS CAN BE CHANGES EVERYDAY and some Size Or some items might sold out.
Note :

We are a designer brand .We have been working , building ,creating our own style and designs since 2007 .It's been 14 years of hard work.

We will not change the Brand or Label on any of our Products.

Please respect us!
Wholesale buy from stocklist Pros & Cons ?
Pros



1.Good for new Beginners to start and see how business goes.
Cons



1.You have to be quick to place the order This stockist can be change everyday because we have our own store and we have other wholesalers who attending to buy from this stocklist
2.The items that you want might be sold out and run out of stock in some size.
WHOLESALE CONDITIONS WHEN BUYING FROM CURRENT STOCKLIST
1.
Price on the website are retail prices.
-Wholesale price is 20%Discount from Retail price
E
xample: Retail 500thb =Wholesale 400thb
2.You will get the wholesale price when
-You have reached a minimum of 24 pcs.You can mix all the items and size
Example: Retail 90thb =Wholesale 54 thb
*Our system will automatically discount and show you the wholesale price including the shipping options and shipping cost at the payment page.
3. Payment Conditions.We accept 3 ways of payment.
*NOTE: Buyer has to respond and pay for FEE in any transaction.
3.1 Transfer Wise *International
*Low Fee
*You can register
www.wise.com
3.2 Paypal *No need Paypal account you can pay with Debit or Credit Card
*Fee 4.7%

*Beware that We will send you another invoice for Fee charge 4.7% of total.



3.3 Thai Bank transfer *Only Thai account to Thai account
*No Fee
How to buy a whoesale from a stockist ?
This is a very easy and simple way as you buy online shopping.
1.Click on the items you want-Choose size and Quantity per size that you want and then click "Add to cart "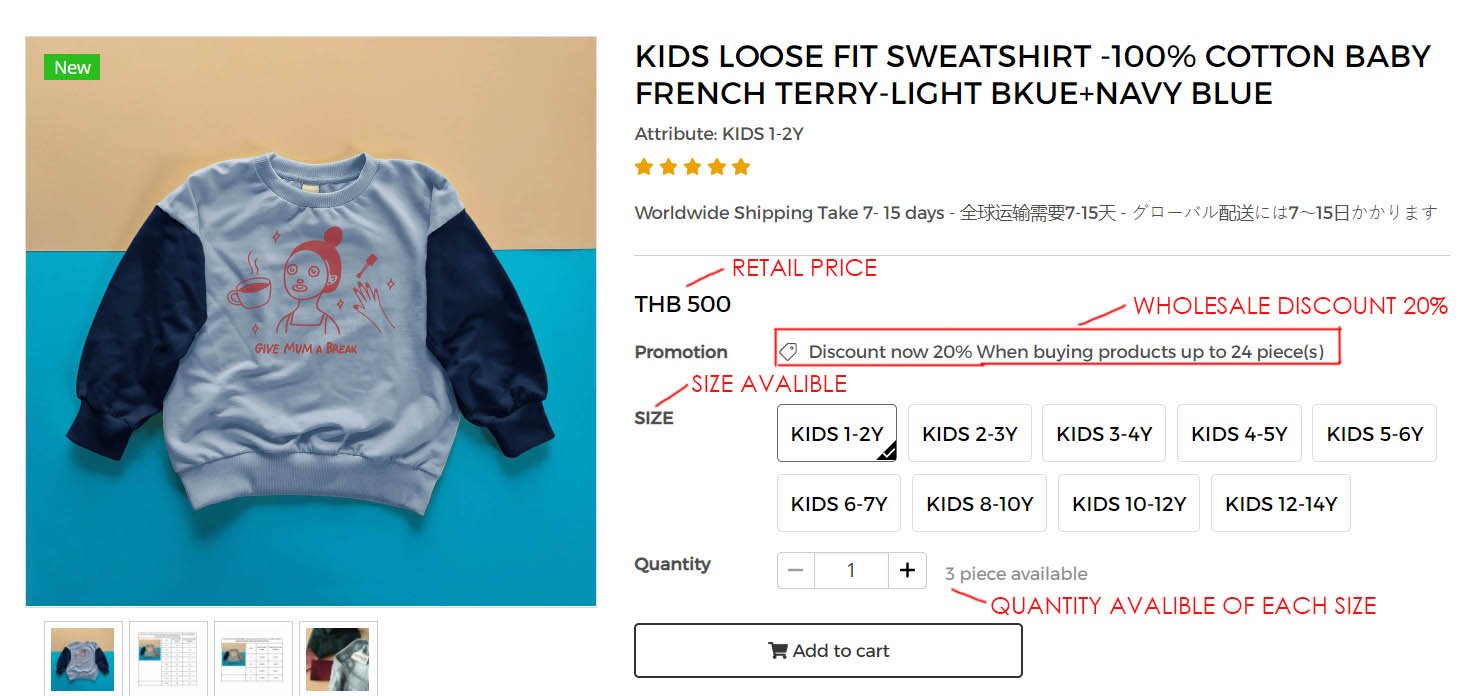 2.Click on "Continue Shopping" if you would like to add more items in.
3.When you finished with your order click "View shopping cart" and then "Process to check out"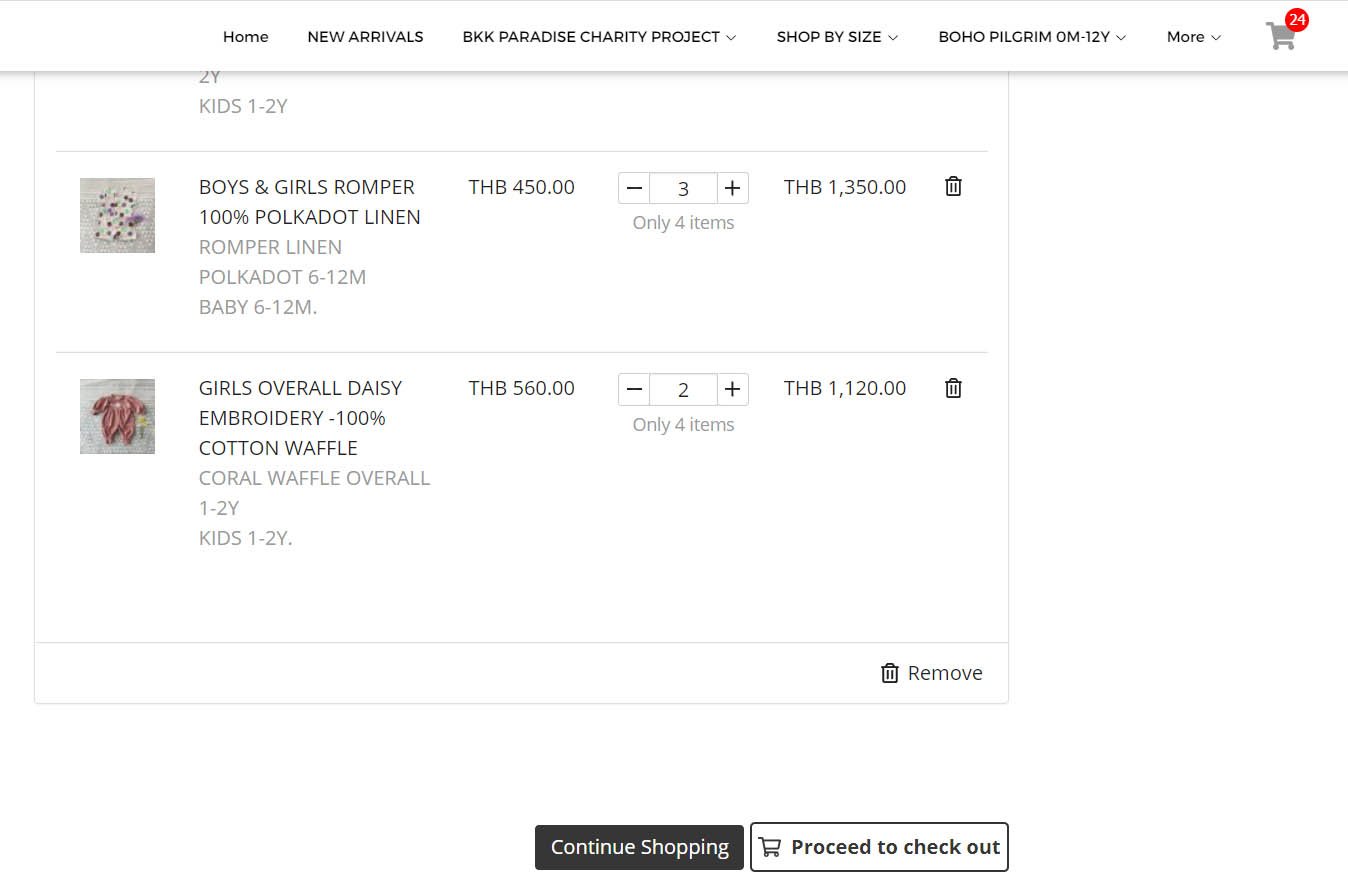 4.Login If you are a registered member. Otherwise Click guest check out.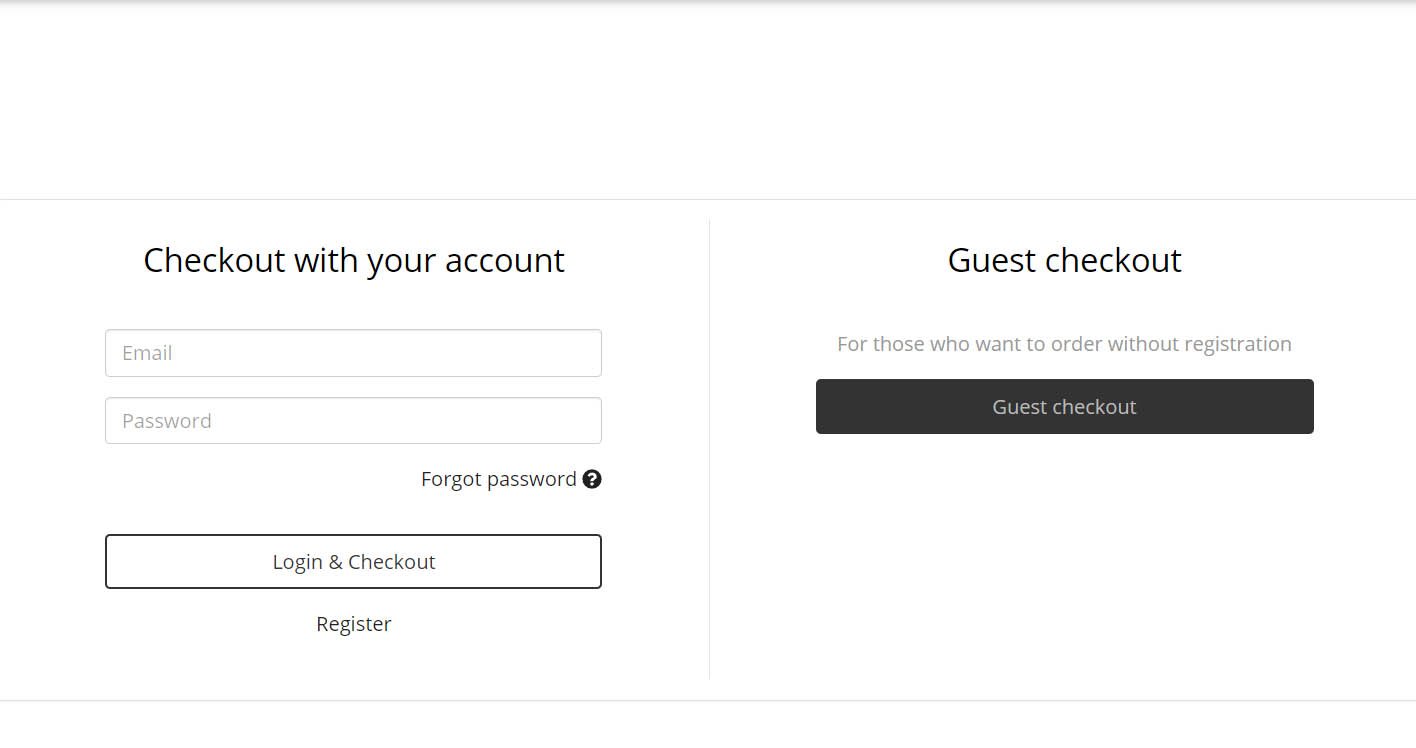 5.Fill in your shipping address and Choose which options you want to ship with.And then click "NEXT"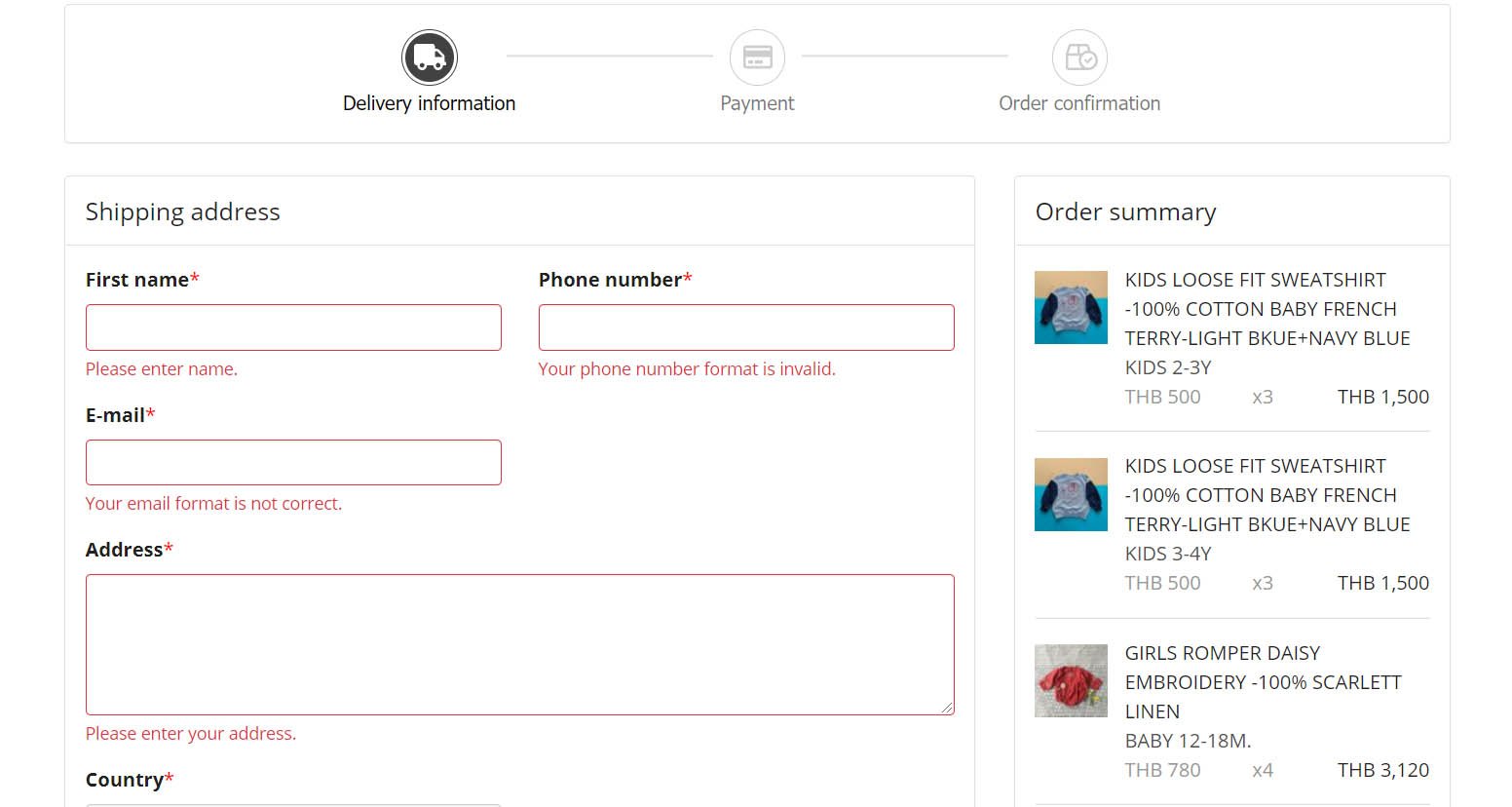 And you will see the final price that we have already discounted to the wholesale price at 20%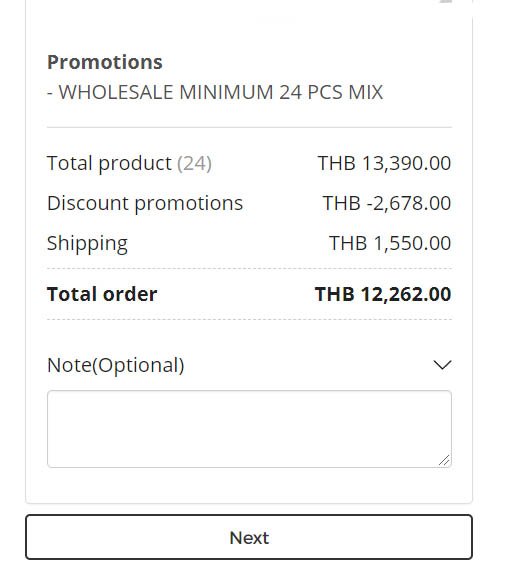 At payment page choose which options do you want to pay with.
-Pay with paypal *
Beware that We will send you another invoice for Fee charge 4.7% of total.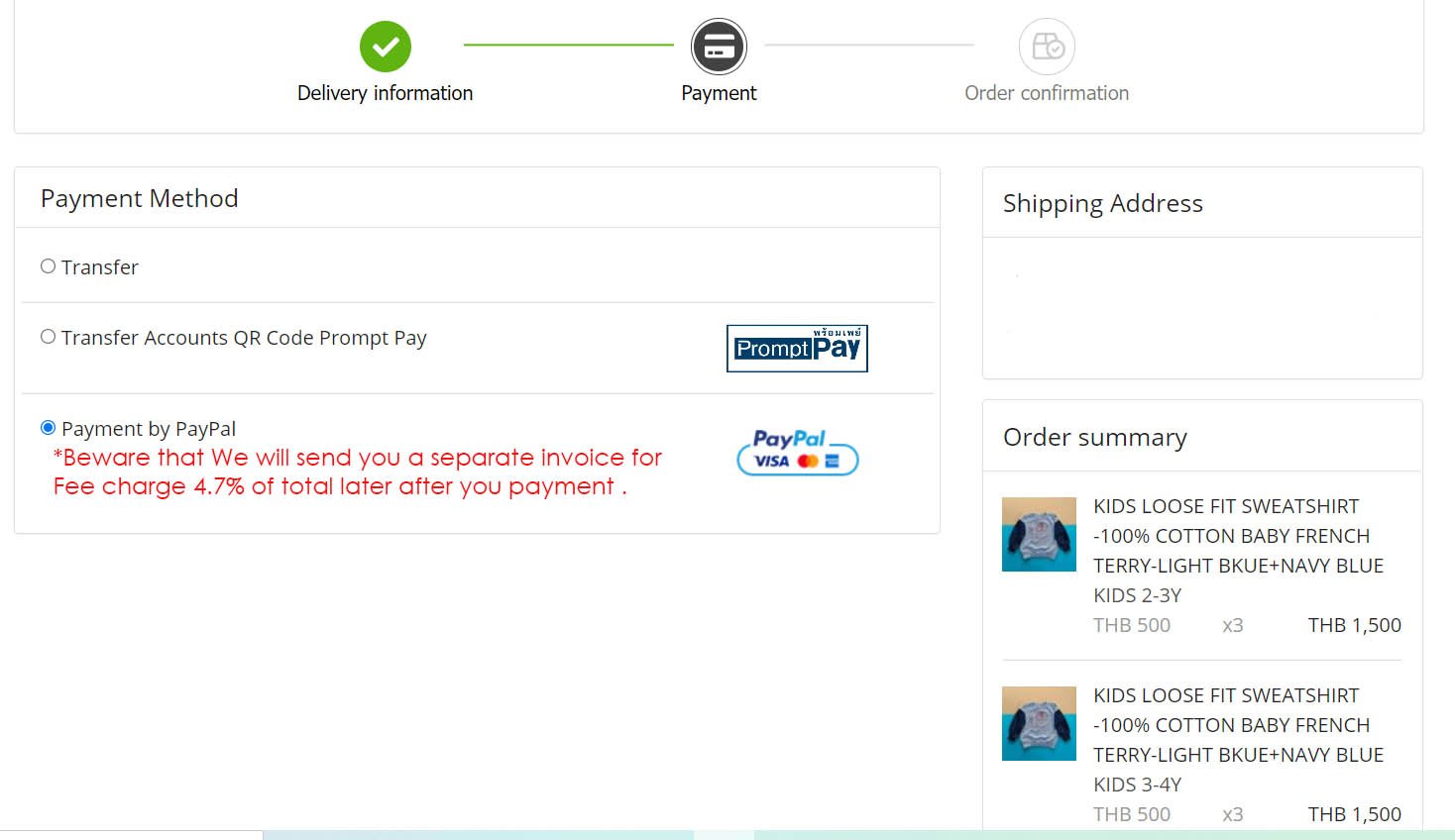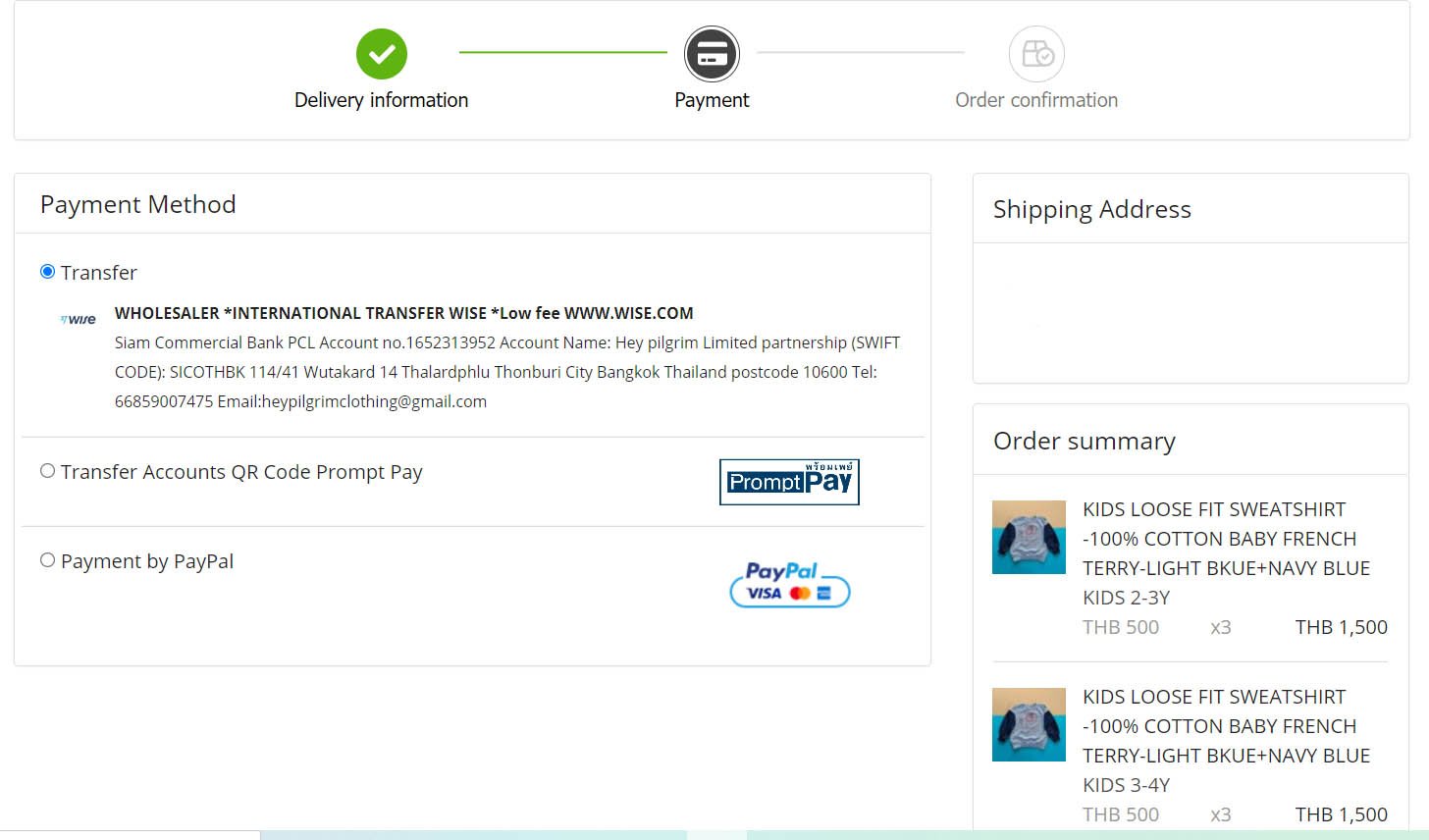 -Thai Bank transfer *Only Thai account to Thai account.
6.And then click" Order Confirmation"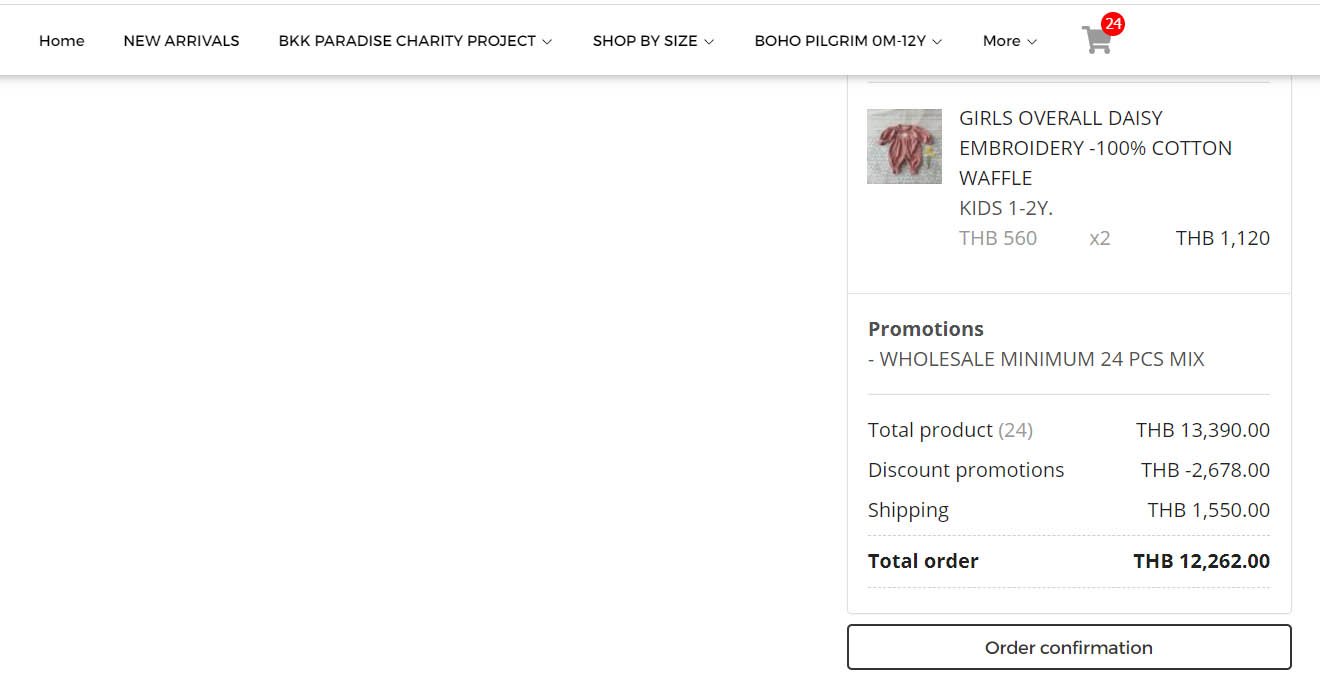 *Please make a payment in 3 hours after you place the order . Otherwise, the system will automatically cancel your order.
**You not allow to use our photos if you not buy from us .We have a copy rights.